Are you looking for the best books for great travelers ? Whether to make a gift for adventurers that wanted to conquer the world in motorhome or just looking for a good book for you and your next trips.. Do not search any more, CaraMaps has prepared you a selection of the best 10 books for great travelers, are you ready ?
Here you will fall in love of every author:
1. « The NYT 36 Hours World: 150 Cities from Abu Dhabi to Zurich ». B. Ireland
Globe-trotters rejoice! This updated volume gathers the crème de la crème from The New York Times travel series. The Times's renowned writers curate 150 bite-sized itineraries into an A–Z showcase of the world's most captivating cities, from Barcelona to Bogotá, New Delhi to New Orleans—with 26 new stories including Amman and Nairobi.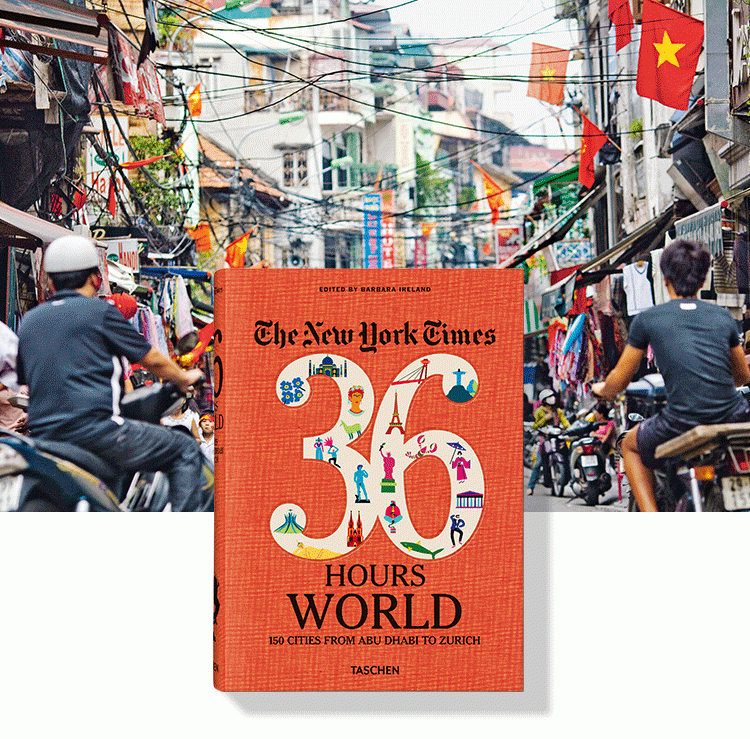 2. « As I walked out one midsummer morning ». L. Lee
A beautiful memoir which retraces the trip of a twenty-year-old man. Excitement and mysteries..!!
3. « The Beach ». A. Garland
Among our selection of best books for great travelers, you can find this novel which takes place in Thailand and tells the story of a young backpacker's searching for a legendary, idyllic and isolated beach untouched by tourism.
4. « On the road ». J. Kerouac
Undoubtedly one of the best known novels of Jack Kerouac, this autobiography offers the reader, an exceptional adventure across the United States.
5. « Into the Wild ». J. Krakauer
This story from a true story based on a fact that completely divided America, is part of our selection of the best books for great travelers!
6. « The Alchimist ». P. Coelho
This philosophical novel tells the adventures of a young Andalusian shepherd in search of a buried treasure. You will not be disappointed by the trip!
Pssst..let's continue our evasion 🧑🏼‍🏫
7. « The Geography of Bliss ». E. Weiner
Among our list of best books for great travelers, we also find this very beautiful book which takes the reader from country to country in search of happiness. A new way of seeing the world!
8. « The Art of Travel ». A. De Botton
A book that really made you think about why you travel and what you want to get out of it!
9. « Life begins at 60 ». F. Birnbaum
How retirement is not the beginning of the end, it is quite the contrary…It is the perfect opportunity to carry out your biggest projects!
10. « Destination of a life time ». National Geographic
A tour of the world's most spectacular destinations, for exploring new lands and understand what really life time is composed. A master piece.
A must have to read as a book for great travelers 👇🏼
11. « The Book of Travel ». B. Werber
« Imagine a book that can be your friend of paper. Imagine a book that helps you to explore your own mind. Imagine a book which leads you to the most beautiful, the simplest and the most amazing trips. A journey of your life. A trip of your dreams. A trip out of time. Now you are holding this books in your hands. »
12. « The Art of Travel ». A. de Botton
Let's talk Michelle Halpern, travel blogger : « It serves as a reminder of the how and why when it comes to hitting the road. Many travel-themed books play to our daydreams about travel, but de Botton takes a brutally honest and philosophical look at why we travel and brings to light truths that we don't want to see or believe, namely that the fantasies we have about a place can often be better than the reality we encounter once we arrive »
13. « Lands of Lost Borders: A Journey on the Silk Road ». K. Harris
The drive to seek out the unknown is what's behind many people's urge to travel. Nevertheless where do you go when you feel that every place on earth has already been visited by millions before you? Is there any place left to discover? Kate Harris contemplates these questions, and more, in her memoir about a year spent cycling the Silk Road.
Have you like it ?
For sure, you will find happiness in our selection of the best books for great travelers as you, so what are you waiting for? Do not hesitate more! Any other suggestion? 📖
Enjoy your trip with CaraMaps !
.